Bill Perkins stopped by the partypoker sponsored Jeff Gross blog to talk about his unique strategy for life.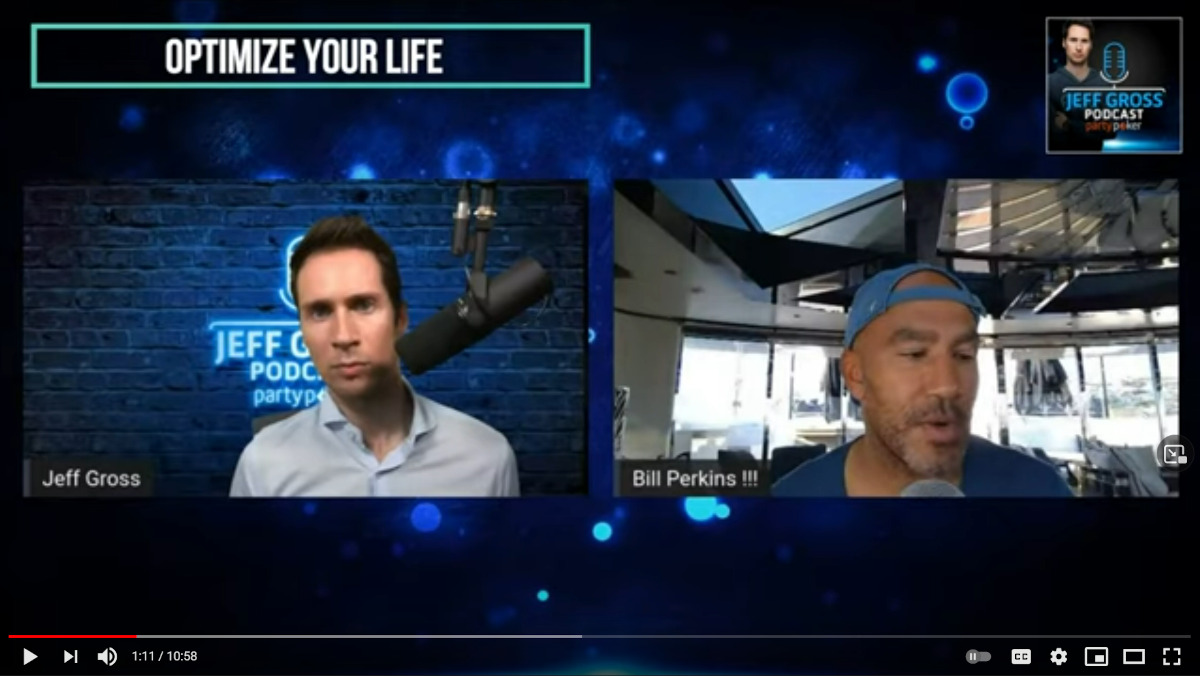 Businessman, author, and high-stakes poker player Bill Perkins sat down with Jeff Gross for an in-depth talk about life, poker, and everything. The author of Die with Zero dished advice on how to optimize your life for the maximum experience.
Excerpted from a longer discussion held live on Gross' Twitch channel, Perkins hammered home his ideas about how to optimize your life. His main point is that the order you do things in is a crucial consideration that few people consider as they should.
Perkins sees life as a "big bucket of experiences" that we all have access to. The problem, he says, is that "in order to do them all, you have to get the order right." To illustrate the point, he pointed to Gross' own life experiences.
"So, if Jeff waited to do all his Burning Man/Raving days until after he got married, I'd be like, sorry Jeff, you didn't get the order right, you don't get the Burning Man experience."
Catch the highlights of a conversation that was almost two hours long at the link below, or click here to listen to the full 100 minute interview.