More poker memorabilia is up for grabs.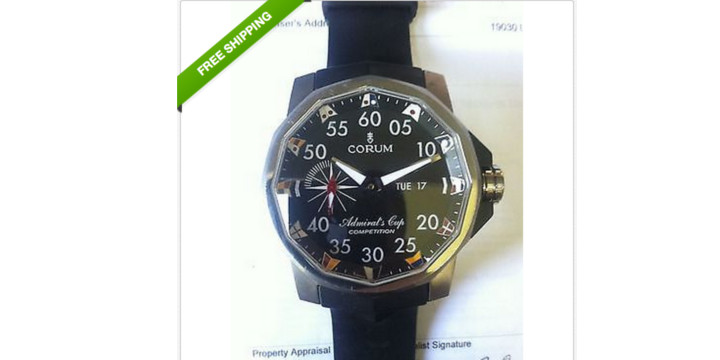 Looking for that one-of-a-kind poker accessory to wear around your wrist at the table? While, in the past, we've shown you the opportunity to buy a World Series of Poker bracelet, this piece of WSOP history is a little different.
The internet detectives over at the Two Plus Two forums sniffed out this newly listed auction and found that 2007 WSOP Champion Jerry Yang's Corum watch, given to him for making the final table, is officially up for sale.
The description says that the holder of the watch bought it at an IRS seizure auction last year and that the watch, even without all the WSOP engraving, retails for $9K (who would pay $9K for a watch nowadays is a mystery).
Here's the full description:
This is the watch won by Jerry Yang at the 2007 World Series of Poker.  It was made by Corum specifically for the 2007 WSOP Main Event.  On the clasp is engraved the words "2007 WSOP Main Event Final Table".  The watch is in excellent condition, the glass of the watch face is flawless and there are only a couple of minor scratches on the case, nearly invisible without a magnifying glass.
I purchased this watch at an IRS seizure auction last year in Sacramento, CA and have the paperwork that shows it was seized from Jerry Yang for non payment of taxes and sold to me.  Pictures of the paperwork are attached.  The watch retails by Corum for more than $9000 and that is without the provenance of having been won during the World Series of Poker Main Event.
Other than winning a WSOP Main Event bracelet yourself, this watch, won by the World Champion in 2007 is the best trophy for any poker fan to own!
Want to place a bid? Check the listing right here.