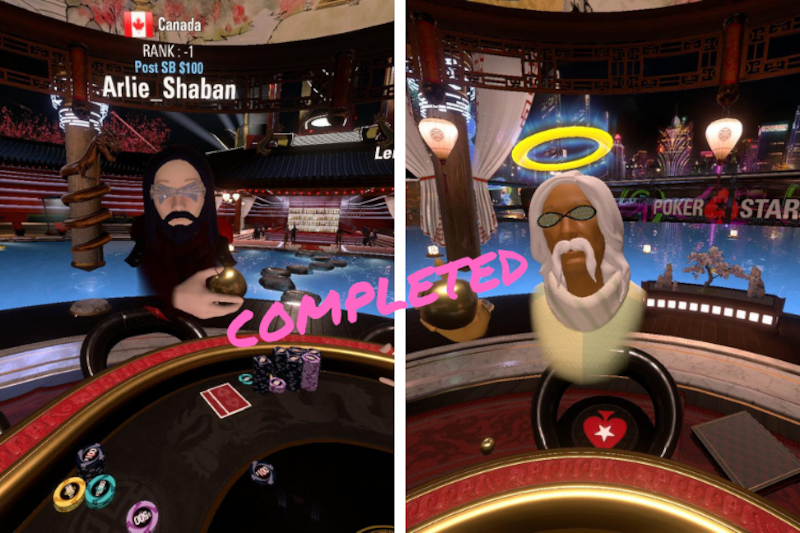 Popular streamer and Run It Up Ambassador, Arlie Shaban, has come a long way after having been tasked by the Poker Gods with 12 Labours of Arlie (mimicking the "12 Labours of Hercules" from Greek mythology).
Arlie has been unstoppable throughout his Herculean challenges—from "skinning the Dutch lion" to "capturing a bull and the Canadian GOAT." Arlie has successfully completed all his challenges so far.
He even ended up being hospitalized during one of his challenges.
Three months later, the Canadian streamer is just one labour away from winning his coveted Platinum Pass to the PSPC in the Bahamas.
In his previous labour, Arlie had to find the Golden Apple in the PokerStars VR tables. The Golden Apple belonged to a "Poker God" who joined Arlie at the VR table.
The Poker God wasn't just going to hand him the Golden Apple, as Arlie had to beat the God in a hand to be able to retrieve that apple.
Of all the hands, it was the 32s that beat the Poker God, and now Arlie just needs to complete one more challenge.
Will he be able to accomplish this task? We'll find out soon!
Watch how Arlie defeated the Poker God: