UP outright denies "fake view" claims.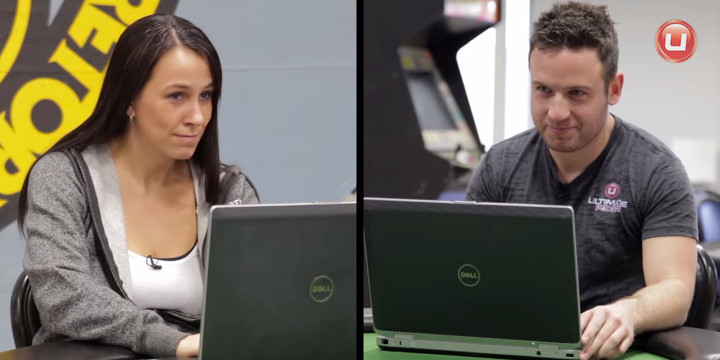 Yesterday tens of people came to F5poker to read about the Twitter rant of William Reynolds against the site that formerly sponsored him, Ultimate Poker.
Read: Former Ultimate Poker Pro William Reynolds Lashes Out
Right off the bat, the outspoken Reynolds claimed in a tweet, that has since been deleted, that Ultimate Poker "cares more about YouTube videos that Dustin Iannotti buys fake view for than poker."
We here at F5poker also pointed out that we found it pretty bizarre just how many hits Ultimate Poker's "Me vs. U" series continued to get, from the tens of thousands to up over 100k.
Dustin Iannotti, Director of Content & Pro Marketing for Ultimate Poker (who you may recall from his #IveyStories) didn't wait long to respond to the claims and speculation and he had this to say (both to William and to us):
There's a difference between view botting and paying for advertisement for sure (in terms of internet etiquette and TOS compliance) but, ultimately, for the number of views it received, it doesn't really matter either way.
(For the few of you that do care, according to DailyDot, there are two key signs of view botters. The first is when the stats show a ton of hits and not a lot of time spent watching. Now, sometimes video boosters will then disable their stats so viewers can't see. Then you go to like/unlke ratio. If, say, a video gets a ton of hits, then there would usually be some kind of proportional clicks of the rating buttons. If it's low, that could be an indication. But, we digress…)
Whichever it is, there doesn't seem to be any real world harm coming from this. So we'll finish this post off with the same word we used in the original article—whatever. Maybe we can help those hits organically…watch every Episode of "Me vs U"!
Episode 1 – Episode 2 – Episode 3 – Episode 4 – Episode 5 – Episode 6 – Episode 7 – Episode 8 – Episode 9 – Episode 10