The dynamic duo who brought us Poker Satellite Strategy and PKO Poker Strategy round out the trilogy with a look at ICM and endgame strategies.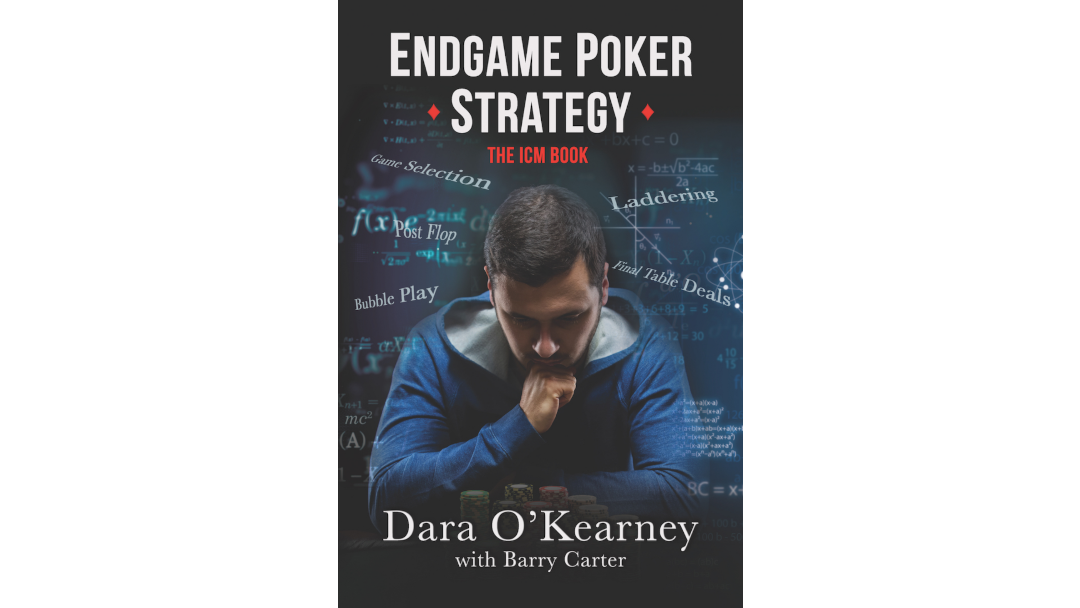 The dynamic writing duo of Irish poker phenom Dara O'Kearney and English writer Barry Carter have joined forces once again for another great poker tutorial. Their latest tome, Endgame Poker Strategy, may not have the most original title, but the content makes a perfect trifecta for their other two books.
Endgame Poker Strategy is a stand-alone volume, but where their first outing showed players how to get into big events, and their second book taught us how to take bounties, this third outing for the pair aims to teach us how to close those events out. Endgame Poker Strategy is a detailed look at the Independent Chip Model (ICM) and how it applies to endgame spots in poker tournaments.
O'Kearney is the poker brain behind the books, while Carter helps massage O'Kearney's brain dumps into readable content. Describing the process, O'Kearney said Carter is the one who takes his basic research and turns it into a readable book, with O'Kearney providing the basic knowledge and sim data at the beginning and a final edit for voice at the end.
The result is a very readable end product that is very pithy in content, but with O'Kearney's voice coming through clearly. This third effort shows that the O'Kearney/Carter pairing is one that continues to work well to provide the public with top-notch poker content in a very readable form.
If you are looking to improve your chances to win poker tournaments, this book is for you. It's a rare chance to get a look inside one of the top math brains in the poker world right now, and O'Kearney is one of perhaps a handful of people you might want at the helm of a project like this.
Check out the latest work from O'Kearney and Carter—if you are looking for the secrets of how to close out poker tournaments, you'd be hard-pressed to find a better fount of knowledge to draw from.