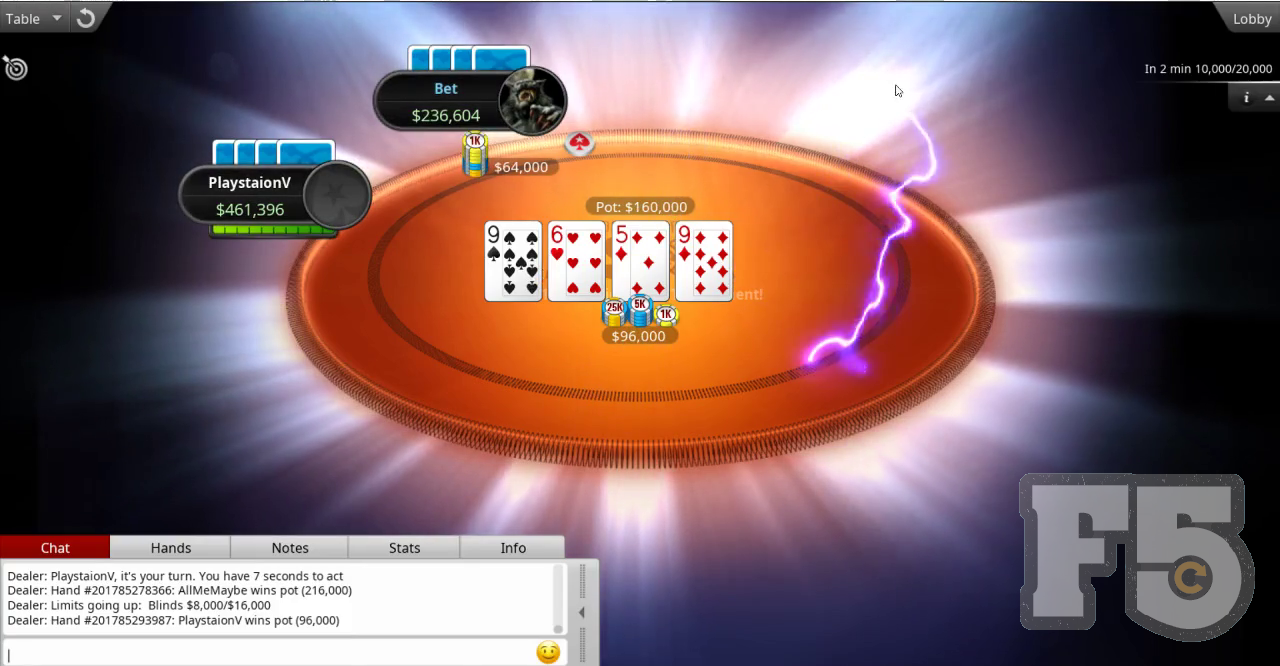 On Thursday, Pokerstars brought back its novelty cash game variants Showtime Hold'em and Fusion in a multi-table format.
Here is how the new Fusion and Showtime tables look like: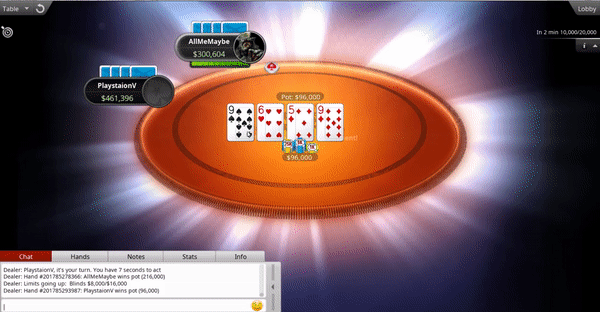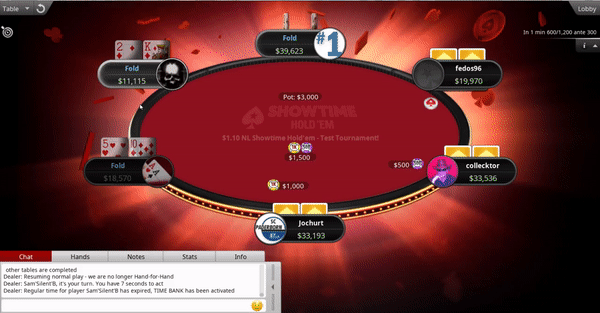 As you can see, every time a player clicks on the background of the Fusion table, a sparkling lightning effect takes place at the table.
This is all possible thanks to Aurora, PokerStars' new graphics engine released earlier this year. It offers a richer experience, with higher resolution graphics, smoother animations, and new sound effects. Each of the theme tables, game types and poker variants have been tweaked giving players a whole new experience.
For instance, in 6+ Hold'em tables, lanterns glow up every time a player clicks on them and fireworks go off when a player goes all-in. You can check out the animations and sound effects in this article here.